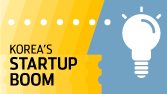 SparkLabs
, which first brought
the Silicon Valley-style startup accelerator to Korea
last year, is taking another page out of the U.S. technology playbook.
Later today, SparkLabs' founders will announce plans to raise a $30 million fund to invest in early-stage software companies, together with a former Facebook Inc. executive and a former investor for billionaire Hong Kong tycoon Li Ka-shing.
The fund, called
SparkLabs Global Ventures
, will invest in startups both inside and outside Korea, making bets of between $250,000 and $1 million.
The SparkLabs fund's global mandate and focus on early-stage startups make it a relative rarity in a world where earlier-stage "angel" funds tend to stay local, while global funds tend to shy away from investments in such young companies.
Initially, the plan was to restrict investments to Asia and the U.S., where SparkLabs' three Korean-American founders have built their networks, SparkLabs co-founder Bernard Moon said in a phone interview.
But after a series of conversations with Net Jacobsson, an Israeli entrepreneur and former director of international business development at Facebook, the team decided to broaden its scope to encompass the whole globe.
At the same time, Mr. Jacobsson suggested the SparkLabs team bring in Frank Meehan, who helped run investments for
Horizons Ventures Ltd.
, the private investment arm for Mr. Li, the Hong Kong billionaire whose business empire spans supermarkets, real estate, shipping and telecommunications.
During his time at Horizons Ventures, Mr. Meehan sourced deals from all over the world, while sitting on the boards of Spotify Ltd., Siri Inc., and Summly — three darlings of the startup world that his fund had invested in. More recently, though, Mr. Meehan had been looking to get involved in making investments in startups at an earlier stage, which brought him to SparkLabs.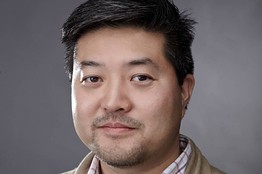 - Bernard Moon, cofounder of SparkLabs -
Mr. Moon, 42 years old, said that the new angel fund would be loosely modeled on Horizons Ventures' approach of sourcing deals from all over the world, relying on a "very interspersed" network to identify investment candidates.
But where Horizons Ventures tends to invest in more mature companies, the SparkLabs team will scour the globe for startups with entrepreneurs whose fundraising efforts have only just tapped out their immediate network of seed investors.
"After family and friends, we're the next step," Mr. Moon said. "We've all been entrepreneurs and we enjoy helping entrepreneurs… We're continuing that here, but in a more professional manner."
Messers Jacobsson and Meehan, who have both worked with the SparkLabs accelerator, will join Mr. Moon as the new fund's full-time partners. SparkLabs Global Ventures will complement the work of its accelerator, which invests $25,000 in mostly Korean startups and nurtures them for three months.
The announcement of SparkLabs' angel fund comes shortly after the launch of
Homebrew LLC
, a similarly-sized San Francisco-based fund that makes early-stage investments in tech startups. In recent weeks, Homebrew, which was founded by two former Google employees, announced its first investments, which include the developers of a small-batch shipping app and a legal services app.