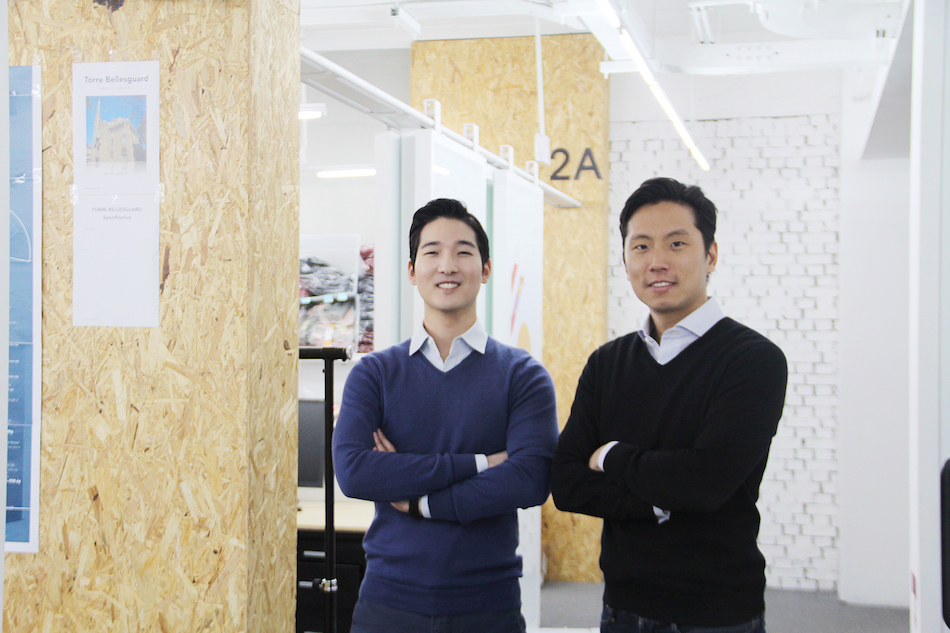 WaHome's co-founders and co-CEOs John Lee (left) and Edward Hahn.
Six days a week for 15 years, Mihyang Won went to the local YWCA and sat there, waiting for the phone to ring. On a good day, she'd only sit there for an hour. On a bad day, she'd give up after four.
In that room, along with many like it strewn across South Korea, house cleaners, babysitters, and other gig workers cram into a room manned by an operator at a single table as customers phone in their requests. Those who wait there are given first dibs on the orders and scurry to the clients' house.
Then they return to wait for the next order.
A good week for Mihyang meant working up to 12 hours a day, giving her about US$2,000 a month to make rent and support her husband and grown son. Last year, a fellow cleaner introduced her to a company that proposed a new way to get gigs – choose the jobs you want as they come up, from the comfort of your own home.
The app is called WaHome, which connects cleaners to clients across Seoul. It's not a novel idea anymore, but it represents a microcosm of the service revolution that is beginning to upend traditional industries in mobile-savvy Korea. The past two years have seen an explosion of demand for mobile-based services, with Coupang, Baedal Minjok, KakaoTaxi, and WaHome connecting merchants, mom-and-pop restaurants, taxi drivers, and housekeepers with customers faster than ever before.
And it's not only the customers benefitting from the faster service. The added demand and time saved from not commuting to an agency has allowed Mihyang to more than double her monthly income to as much as US$5,000. And the flexibility of waiting for an alert pop up on her phone's screen means that for the first time in a long while, she finally has time to herself.
"Now I watch TV, hang out at home, meet with friends … and I have more jobs than before," Mihyang, 52, tells Tech in Asia. "Because I can choose the time and jobs, it gives me more freedom to choose what I want to do. That's the best part."
Since its April 2015 launch, WaHome's demand has grown to over 1,000 transactions a week in Seoul. Now Mihyang trains other cleaners who are signing up to work through WaHome's platform.
"The main reason we decided to do this business is to have some positive effect on the helpers' [work] environment," says John Lee, co-founder and CEO.
While they would face mistreatment by customers before, wearing the WaHome uniform helps the cleaners feel protected. The home helpers get injury insurance provided by the startup – but no other benefits since they're independent contractors, just like how Uber classifies its drivers.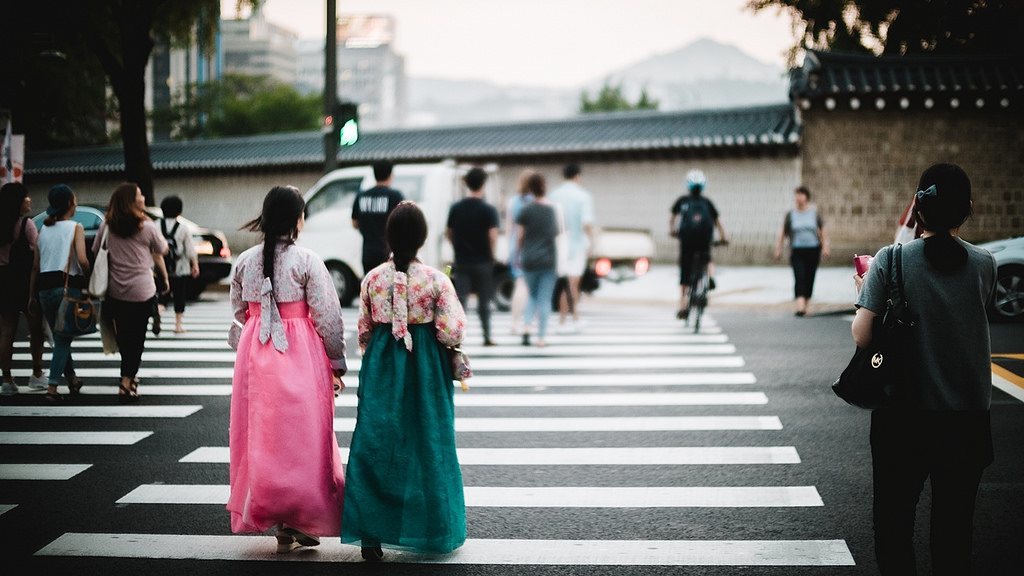 The startup is focusing on middle class families in Seoul, South Korea's capital of 10 million people. Photo credit: HB Kang.
"I honestly believe satisfied helpers will provide much better service than unsatisfied helpers. That is what's happening to WaHome right now, and I hope it continues," he says.
The startup secured US$1 million seed funding last November.
Startups struggle
But a cloud hangs over John's head as he builds up his startup across Korea's capital. Many similar app-connected services around the world have been struggling.
John was breaking into the Korean market just as the dust was settling from Homejoy's collapse last year in the US and as India's Housejoy was struggling with quality control.
It's already a difficult local market to compete in, with small rival Homecle shuttering this month on heavy losses. Tech giant Kakao, maker of the KakaoTalk messaging app, is rumored to be considering entering the home cleaning and maintenance service market. That could squash the 20-some smaller cleaning startups – including WaHome.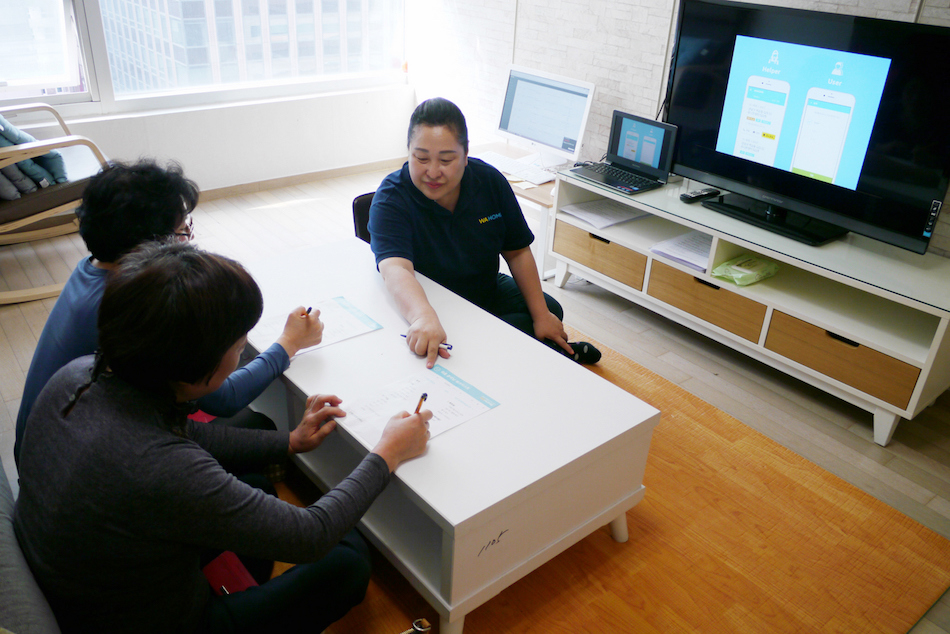 A WaHome trainer teaches new recruits about the app.
WaHome's founders, who were part of SparkLabs' sixth batch last year, believe they can thrive where their peers have failed by maintaining hotel-quality service as it expands and focusing on densely populated cities.
"With any platform, the bigger you get, you have to open the floodgates more and more, you are gonna have that much variation in your service," co-founder and co-CEO Edward Hahn says. "We're going to try to incentivize our users […] making sure that our quality assurance is pretty high as we scale."
Quality assurance involves three days of training for each cleaner regardless of prior experience, led by a former five-star hotel hospitality manager. To even give such training, WaHome needs a special business license, which means higher taxes. But the team believes it's worth it. Quality will make or break the business, and John says WaHome's retention rates of both customers and cleaners are about five times higher than Homejoy's near its end.
Less Uber, more Amazon
That's how John and Edward are fighting back against local market leader Daeri Jubu (the name means "substitute housewife"), which has had 10 times more downloads than WaHome thanks to celebrity endorsements.
John claims its rival isn't actually connecting users with cleaners, merely sending requests to an operator just like at agencies. Then it takes up to a week to get a price estimate. WaHome's cleaners typically confirm a next-day reservation within 30 minutes.
The team has taken lessons from Homejoy's downfall. Edward reckons that poor service standards led to customer dissatisfaction with the American startup, which had raised US$64 million in funding. That resulted in a more fragile base of both users and workers, thus raising costs.
"They were pressured to grow like any other company, but it caused them to have a lower quality system overall," he says.
Co-founders John and Edward are dreaming up a platform beyond an Uber for housekeeping. They want it to be more like an Amazon for home maintenance – building trust in housecleaning before introducing services from appliance repairs to interior design.
Then the duo hope to bring it to other metropolises like Hong Kong, Tokyo, and Beijing.
"If we build that trust from house cleaning, from basic maintenance, plumbing or electricity, it's not such a big leap of faith, then, to potentially entering the interior design market," he says. "We're basically learning about every single service that we can achieve on that ladder."