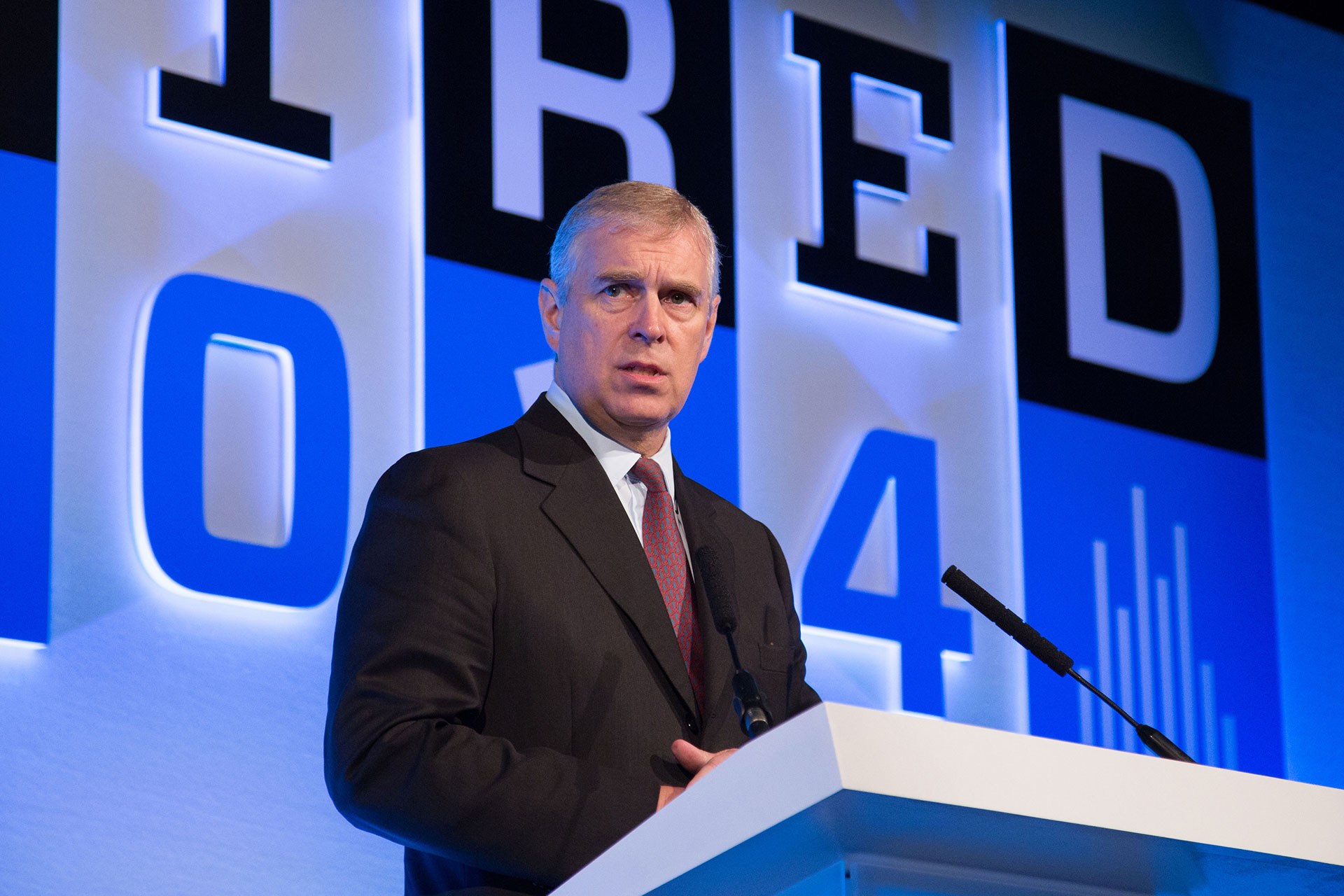 Michael Newington Gray
HRH Duke of York introduces the WIRED2014 startup pitches - Full WIRED2014 talkWired UK
The WIRED2014 audience -- including HRH The Duke of York -- has voted for startups Poetica, Squirrel and Therapy Box to go on to compete at Pitch@Palace in November.
Six companies were shortlisted to deliver a strict three-minute pitch during WIRED2014, knowing the top three would gain a spot at a bootcamp on 20 October, with one securing a place pitching to HRH The Duke of York on 5 November at St James` Palace.
Describing the Pitch@Palace event, which is still in its infancy, HRH The Duke of York said: "It`s very simple. It comes from the view that businesses in this country are getting more efficient, and that requires more robotics and fewer people. So if we`re going to employ these vast numbers of young people coming out of schools, colleges and university, we need a whole crop to be entrepreneurial and enterprising."
The point, he continued, is not just the money the startups might be able to attain through the pitching process. But in fact to "put them in a room with investors, mentors, chief executives of businesses, who could help them".
"It`s about whether or not those businesses could have one telephone call or follow-up meeting with the people in the room."
HRH The Duke of York attributed the future success of Pitch@Palace to partners like WIRED -- in this case, the magazine has helped seek out the best six early-stage startups to go on to pitch at St James`.
"Today I`m really pleased that WIRED has helped because I`m not in a position to be able to know all that is going on -- I need partners; collaborations from people who know other businesses. It`s the channel through which they come that is probably more important than the pitch events themselves. WIRED going through and looking at all these applications is really helpful."
Pitch@Palace will take place every six months. Here are the six startups that made it to the WIRED2014 stage, beginning with the three that will head to the 20 October bootcamp:
THERAPY BOX
Among this startup`s many impressive products, is a £110 app that enables people at immediate risk of losing their voice to save and use it. That might be an individual about to undergo surgery for head and neck cancer, or someone suffering from a degenerative disorder. The same service as currently provided through traditional channels, says cofounder Rebecca Bright, costs £60,000.
"We help people that cannot communicate using their own voice, by creating aids to augment speech," she said. "These aids cost the NHS £5,000-10,000 per time, they are cumbersome and uncool and left on the shelf.
Therapy Box creates iOS and Android apps that help people overcome physical and communication disabilities, with costs starting from £4. This includes apps that use Bluetooth technology synced with whatever movement or capability the particular individual has -- that could be a movement of the eye, or puff of air.
The company is profitable, and its biggest client is the NHS. But as Bright points out, their customers need their products -- Therapy Box cannot afford to let down that network by running out of funds overnight. It must always be a sustainable business. The team needs funding to invest further in research, to ensure the apps continue to be sustainable and improve.
POETICA
Cofounder and CEO Anna Maybank wants Poetica to be the place every business and individual goes to edit their writing and receive feedback. A demo on-stage showed that people can scribble, tweak and scrub out text in much the same way they could with a paper and pen. The different is, no edits will ever be lost -- everything is stored.
The entire business premise comes down to one thing: "The power of great writing." Maybank explains: "It doesn`t matter how great your ideas are -- if you can`t communicate them, they`re worthless."
"It`s all about getting feedback, finding someone that can help you make that writing better. And all the software we currently use for that sucks -- it`s visually confusing and there`s no meaningful space for conversation."
The Poetica platform combats that. It launched in June 2014 and already has 7,500 users from all industries and backgrounds. "We want this to be used by governments and students; whether you`re writing a piece of marketing, or a piece of legislation."
SQUIRREL
"Imagine living on £8 of disposal income a day," says cofounder Mutaz Qubbaj. "In reality, half of people in the UK are in that position."
Qubbaj argued this is why people continue to turn to expensive credit cards to make ends meet -- and ultimately, that ends in mounting debt, from banking overdraft charges to pay-day-lenders hiking up the interest on repayments.
He points to a Barclays study that shows 20 percent of the workforce experiences financial distress, leading to a decline in productivity of 20 percent.
Squirrel wants to help individuals and businesses overcome this by plugging directly into employers` payroll systems. The employer pays for the system, which acts as a total budgeting management system, helping people save directly from their pay, or get emergency funds straight from accrued wages if in need of an unexpected cash injection. The service also helps people automatically switch to the best suppliers to save on bills. Squirrel is helping people save £1,000, Qubbaj claims. "And we want to help 50 percent of the UK population."
The three remaining finalists included WIDE IO`s Algobox, the "eBay for algorithms", which is helping universities monetise their products; BorrowMyDoggy, which syncs up busy dog owners with local dog lovers; and Chaser, an automated invoice-chasing cloud platform.