20 Amazing apps for getting the most out of iOS8
Business Insider, October 7, 2014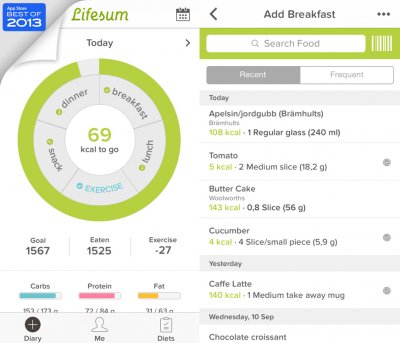 "Lifesum" is a great way to track your lifestyle choices.
"
Lifesum
" calls itself "the celebrity entourage of health people guiding the superstar through their day." The app helps you track what you eat thanks to a built-in barcode scanner and search feature, and thanks to iOS 8, "
Lifesum
" can now import your exercise information directly from Apple`s "Health" app. If you`re out and about, you can also see your daily progress with the iOS 8 widget in the Notification Center.