Andela : #1 Most Innovative Company in Africa by Fast Company
fastcompany, Feb 15, 2017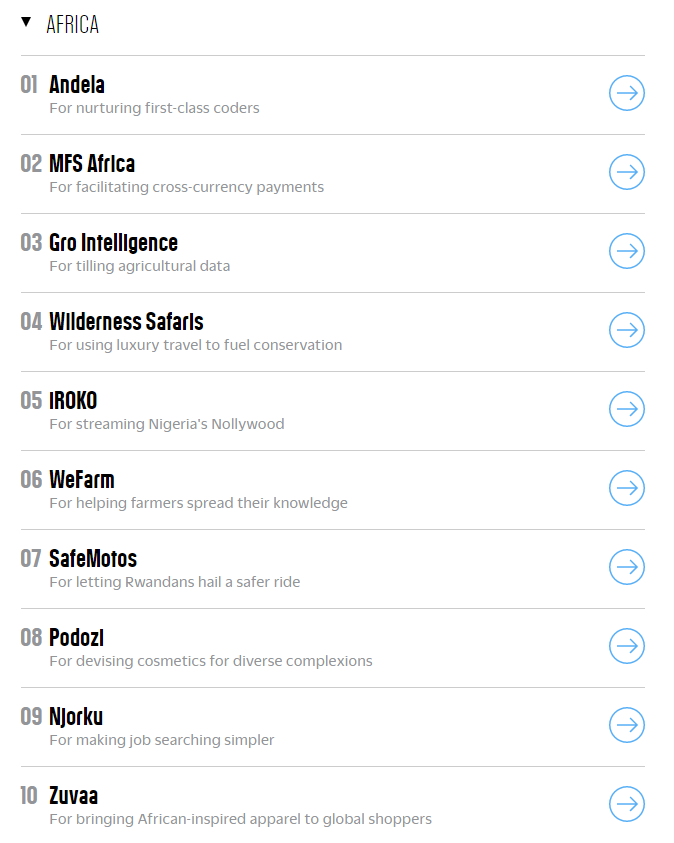 COMPANY | PROFILE
Andela's motto: "Brilliance is evenly distributed; opportunity is not." In the U.S., there are five job openings for every software developer looking for work. In Africa, meanwhile, more young people will join the workforce over the next 20 years than the rest of the world combined. This young startup founded by entrepreneurs from North America and Africa aims to bridge the gap by recruiting high-potential developers in Africa, putting them through an intensive training program, and sending them to work (usually remotely) for companies including Microsoft, IBM, Facebook, and dozens of high-growth startups around the world.
Recruiting from headquarters in Lagos, Nigeria, and Nairobi, Kenya, Andela has received more than 50,000 applications from developers, and has so far accepted 260—an acceptance ratio the company brags makes it more selective than Harvard. In 2016 alone, the company placed more than 100 people with more than 60 partner companies. Fees paid by these companies go back into the organization to support its training programs. In 2016, Andela recruited all-female classes in Lagos and Nairobi, and women now make up 23% of Andela's developers in the two cities combined.
In 2016, Andela raised $24 million in a Series B round led by GoogleVentures and the Chan Zuckerberg Initiative, the social investment fund started by Facebook founder Mark Zuckerberg and his wife, Priscilla Chan. Andela plans to expand into at least one additional country this year—likely Uganda, Ghana, and/or South Africa—with the goal to train 100,000 elite developers in the next 10 years.