Hipstamatic Founder Ends Music Streaming Wars with New Startup, Spinlist
yahoo finance, Nov 1, 2016
LOS ANGELES, Nov. 1, 2016 /PRNewswire/ -- Last year, more music was shared by burned CD than Spotify playlists. That`s stupid. So we built Spinlist to be smart. Spinlist is an easy way to collect and share the music you love, no matter what service you use, if any.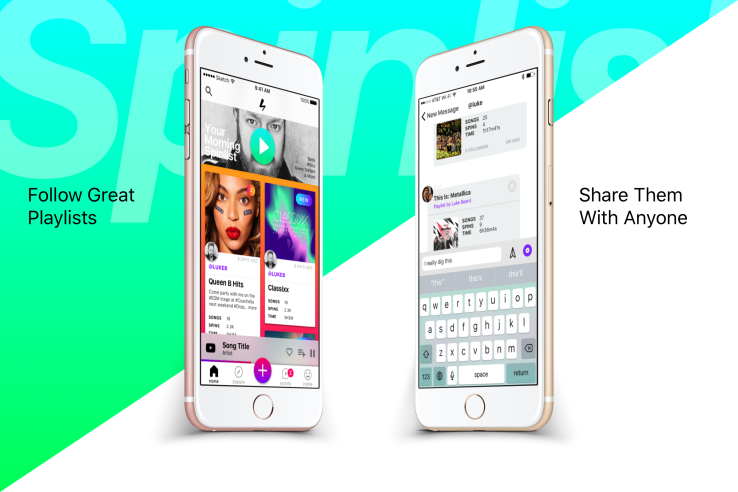 "We just want Kanye [West] to stop worrying about Apple Music`s beef with Tidal and get back in the studio," says Lucas Buick, CEO of Spinlist, "Kidding, there`s never been a better time to unite the music industry and give listeners the power to share their favorite music."
Starting today, Spinlist is available by invite to iPhone users in the US, UK, and Canada for free.
Key Features
Spinlist is a free service, and does not require a paid streaming service to playback or create playlist.
Stream music from anywhere (Spotify, Apple Music, Soundcloud, Youtube, and more)
Create or import amazing playlists with custom artwork
Discover great tunes from our AI Bots or friends from around the world
Instantly share your music with others using your favorite services like Snapchat, WhatsApp, Facebook, iMessage or email
Availability
In order to ensure Spinlist is built around an awesome community, the service will be invite-only until 2017. To request an invitation, visit our Spinlist website.
Requirements
Spinlist app is currently available to iOS10+ users in US, UK, and Canada. However, playlists shared from the app will be available via web and mobile web globally.
About Spinlist Inc.
Spinlist is a Los Angeles based startup built by Hipstamatic founder, Lucas Allen Buick. Spinlist makes playing & sharing music fast, simple, & painless.