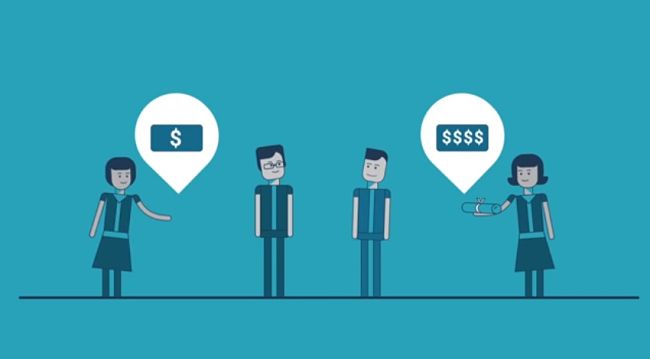 For college students coming from overseas, adapting to campus life can be challenging. In addition to cultural differences and living thousands of miles from home, they have limited access to everyday resources that their classmates may take for granted. Take the credit card: a basic tool that symbolizes many students' first big step toward financial independence and a rite of passage for many young Americans.
For the many international students who lack a Social Security number or a parent or legal guardian to serve as a cosigner, access to this important resource is limited. In today's increasingly cashless society, this obstacle can stifle their financial independence and options.
Looking to address this under-served market, fintech startup SelfScore is launching the first dedicated MasterCard (MA) credit card for international students. The company provides international students with access to credit products that help create an "on-ramp to financial success" in the U.S. SelfScore has already raised more than $9 million for this new initiative, from notable backers such as Aspect Ventures, Accel Partners, Pelion Venture Partners, Fenway Summer Venture Capital, and Sparklabs Global Ventures.
International students' limited credit access is no small matter. The influx of international students on U.S. college campuses is at its highest rate in nearly 40 years. According to The Institute of International Education's annual Open Doors Report, the 2014/15 school year saw a 10% increase to about one million international students attending US colleges and universities. International students contributed more than $30.5 billion to the US economy in 2015, with the vast majority of their funds coming from their home country, according to the US Department of Commerce.
Leveling the Field for International Students
America's top 100 universities are granting international students equal access to admissions, says SelfScore CEO and Co-founder Kalpesh Kapadia. "If you have good test scores and good grades, and you can afford to pay the tuition to study here, you are not discriminated against. You are given admission," he explains. But because many of these students lack traditional credit data, banks "are not able to offer to them the product that Americans take for granted, such as a credit card or a student loan. So these kids who are the cream of the crop of their country in terms of academics, social activity, and financial resources, when they get here they are treated like the bottom of the barrel."
Because the traditional financial system is unable to assess the creditworthiness of international students, credit card companies are missing out on a big chunk of that consumer spending. Meanwhile, the students fall further behind in establishing their credit background. To fix this, SelfScore has created a system to evaluate these students' creditworthiness, taking into account their verified identification, student VISA, sources of funding, and the quality of the school they are attending.
"It's a 16-point independent variable algorithm that determines a score, which is much like the FICO scores and uses the same scale from 300 to 850," Kapadia says. "We believe that these students have already been filtered before they got there. Someone who came here from 10,000 miles away to study is already highly motivated to make their life better. We are making a bet at the end of the day on the potential of a person." While most banks focus on the FICO score because it is a "measurable risk that you incur while lending money to someone," SelfScore examines "the other side of the coin, which is the opportunity . . . We measure the potential of the individual, not the risk."
Once approved, applicants receive their credit card in the mail. There is no annual fee, Kapadia says, and interest rates are comparable to other cards. The starting credit limit can be as high as $1,500, and cardholders can raise their limits within the first month. This helps limit fraudulent activity and first-payment defaulters — but it also helps good borrowers grow their credit as well.
"It's a life cycle approach that we are taking," Kapadia says. "The idea here is it starts over six-to-nine months. If something changes in your life, maybe you got an internship at Google (GOOG) or Amazon (AMZN) or Microsoft (MSFT). Then we want to give you a much higher credit limit because now you have a much better risk profile. We would grow and offer products depending on your life cycle. We want to grow with our customer and their needs."
SelfScore plans to provide other products like student loans and auto loans, Kapadia notes. The company provides a host of educational and informative resources to help its customers navigate through their financial maturation. To expand these services, SelfScore is ramping up its social media presence and its relationships with universities and international student associations.
"The bigger picture is to start with this underserved population and create a new age credit system," Kapadia says. "This is a middle class population. Like Peter Thiel says, you want to dominate a niche market rather than own 2.00% market share in all of the credit card market. Overall, the total credit card market is 550 million cards in America right now. But we just want to dominate this space to start with their credit needs and then try and expand, either with co-products or to demographics [that are related]."
Creating this next generation credit system represents part of fintech's major shift toward offering innovative solutions in the finance and banking sectors. New technologies and modern alternatives enable startup companies like SelfScore to accomplish things for consumers that traditional banks simply cannot provide.
"Banks are dinosaurs in this situation," says Kapadia. "They will eventually become more of a utility. If you look at the utilities like electricity or Internet, they have this money pipeline, if you will, around the world. They will provide the infrastructure, but the front end will be dominated by new companies. We are part of that new phenomenon. That is my ultimate vision."
DISCLOSURE :
The views and opinions expressed in this article are those of the authors, and do not represent the views of equities.com. Readers should not consider statements made by the author as formal recommendations and should consult their financial advisor before making any investment decisions. To read our full disclosure, please go to: http://www.equities.com/disclaimer