Hullabalu : This new software lets you build interactive storybook apps for iOS without using code
DigitalArts, Apr 11, 2017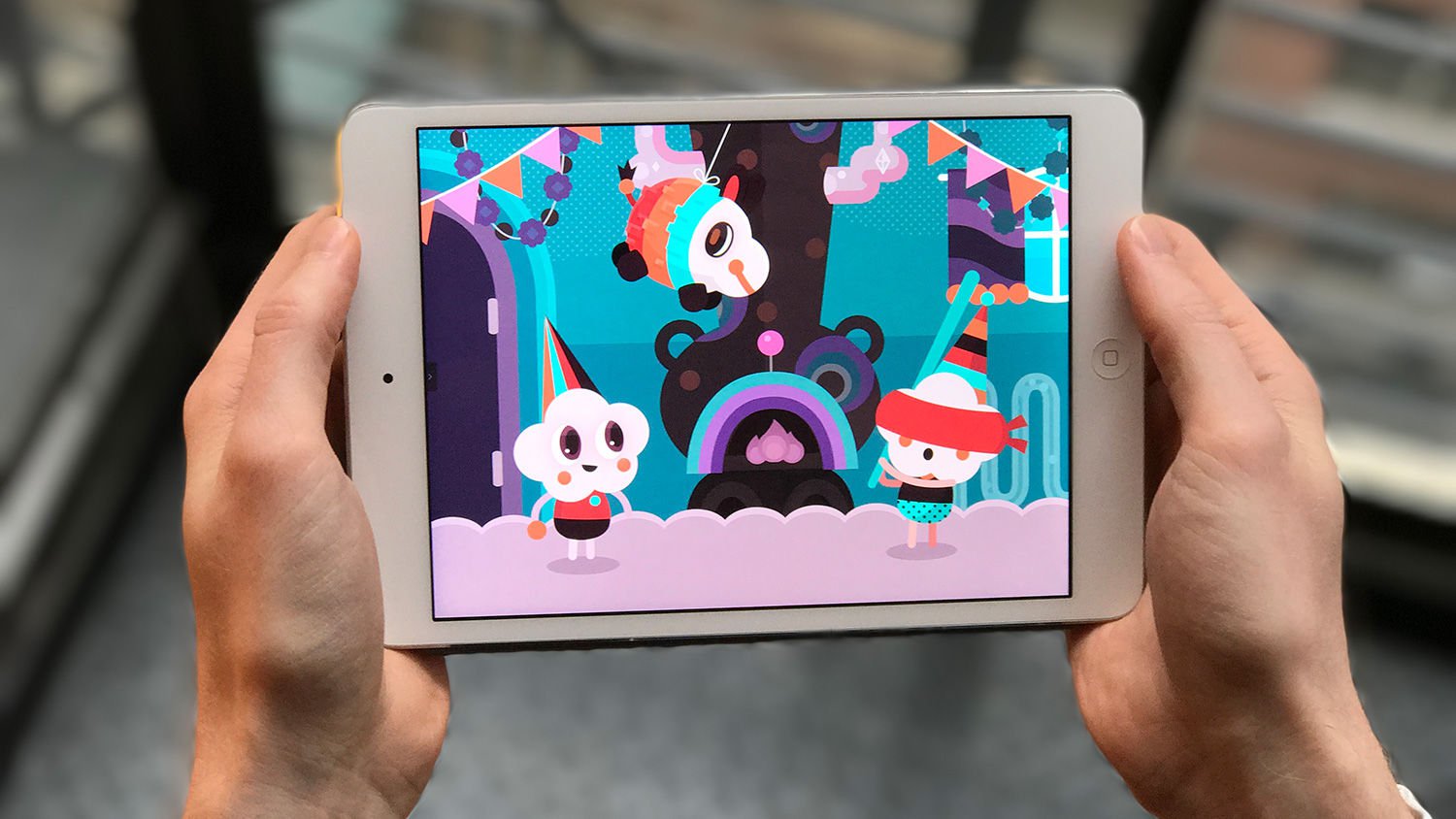 Children's app creators Hullabalu have released software that lets artists, designers and animators turn their work into an interactive app for iPhone or iPad.
Lightwell helps creatives to build mobile apps without writing a line of code – letting you go from 2D art to an entirely interactive, animated experience that compiles into native iOS app. It's been dreamt up by Hullabalu in New York - an independent company that creates interactive storybook apps for children such as The Adventures of Pan.
Being from this background, Hullabalu has created a tool that's primarily aimed at creating narrative-driven playful experiences – but it could be used to produce any type of self-contained app with animated graphics and a relatively small amount of interactivity.
All you need to do is drag and drop your artwork, characters and props into the Lightwell desktop app – which is currently only available for Mac – then create custom animations, interactions and dialogues before publishing your project directly to the app store - all within a Photoshop-style interface. Check out how it works in the video below.
Features include creating movement and interaction between characters and objects (such as shake, jump or topple) or your own interaction, as seen in the images below. Test a project in a companion previewer app to see what the layout looks like on both iPad and iPhone. Users can also add their own sound and dialogue, text and music.
If you need any help along the way, Lightwell has a bunch of video tutorials on its website explaining how to create particular features - such as cutting assets, ambient motion and organising layers - so you shouldn't have any trouble getting started. There are also a few ready-made scene templates to get your creative juices going.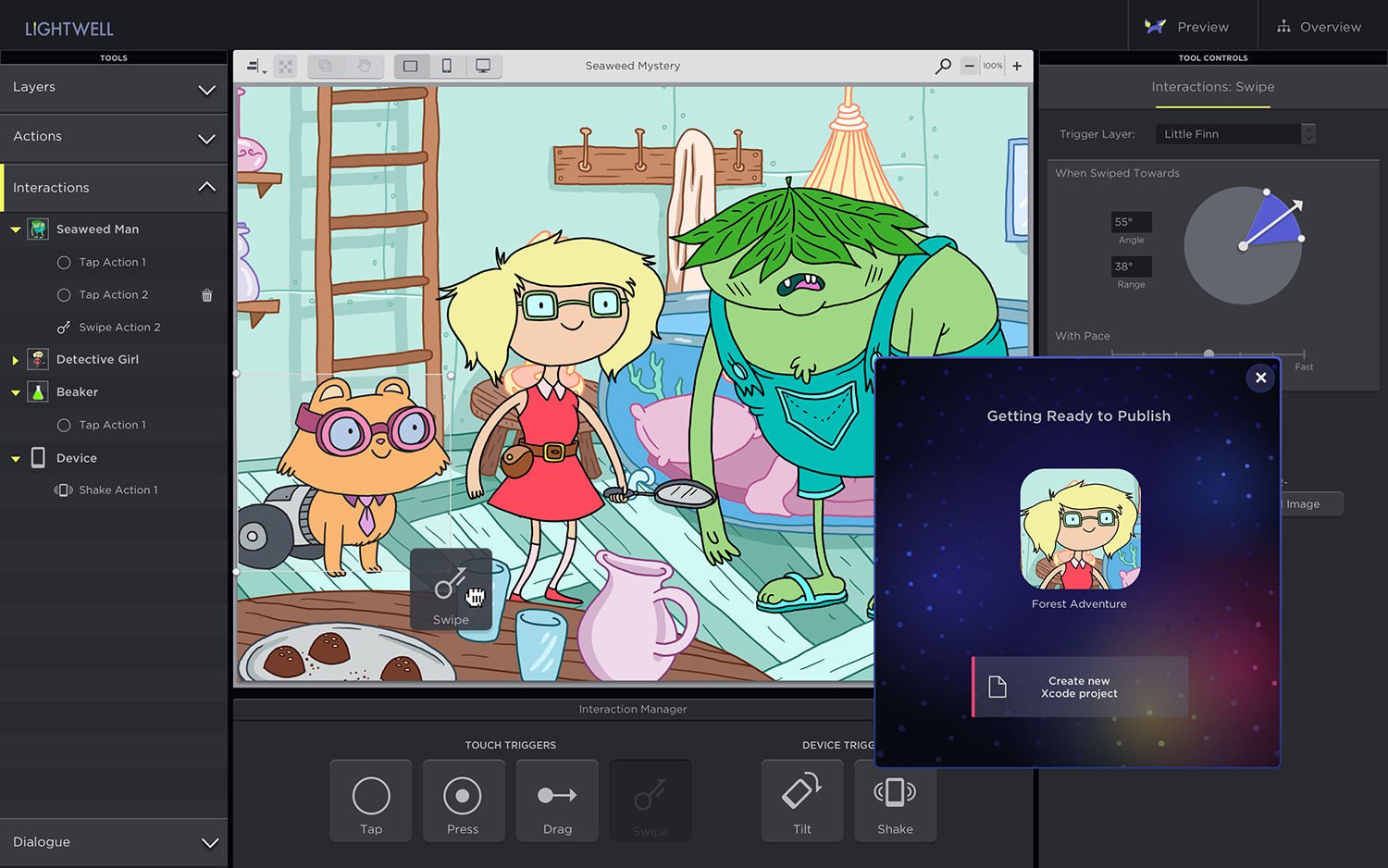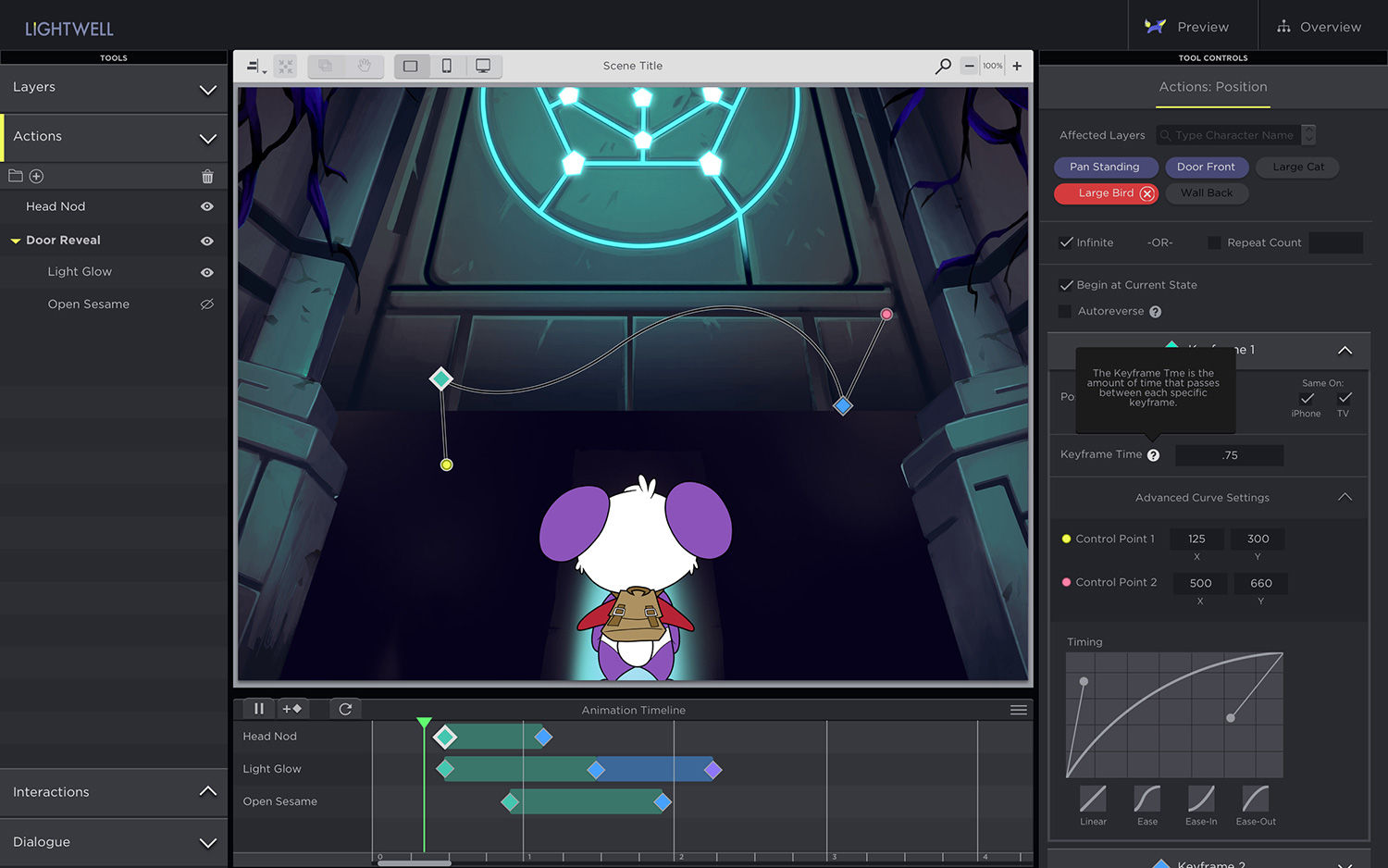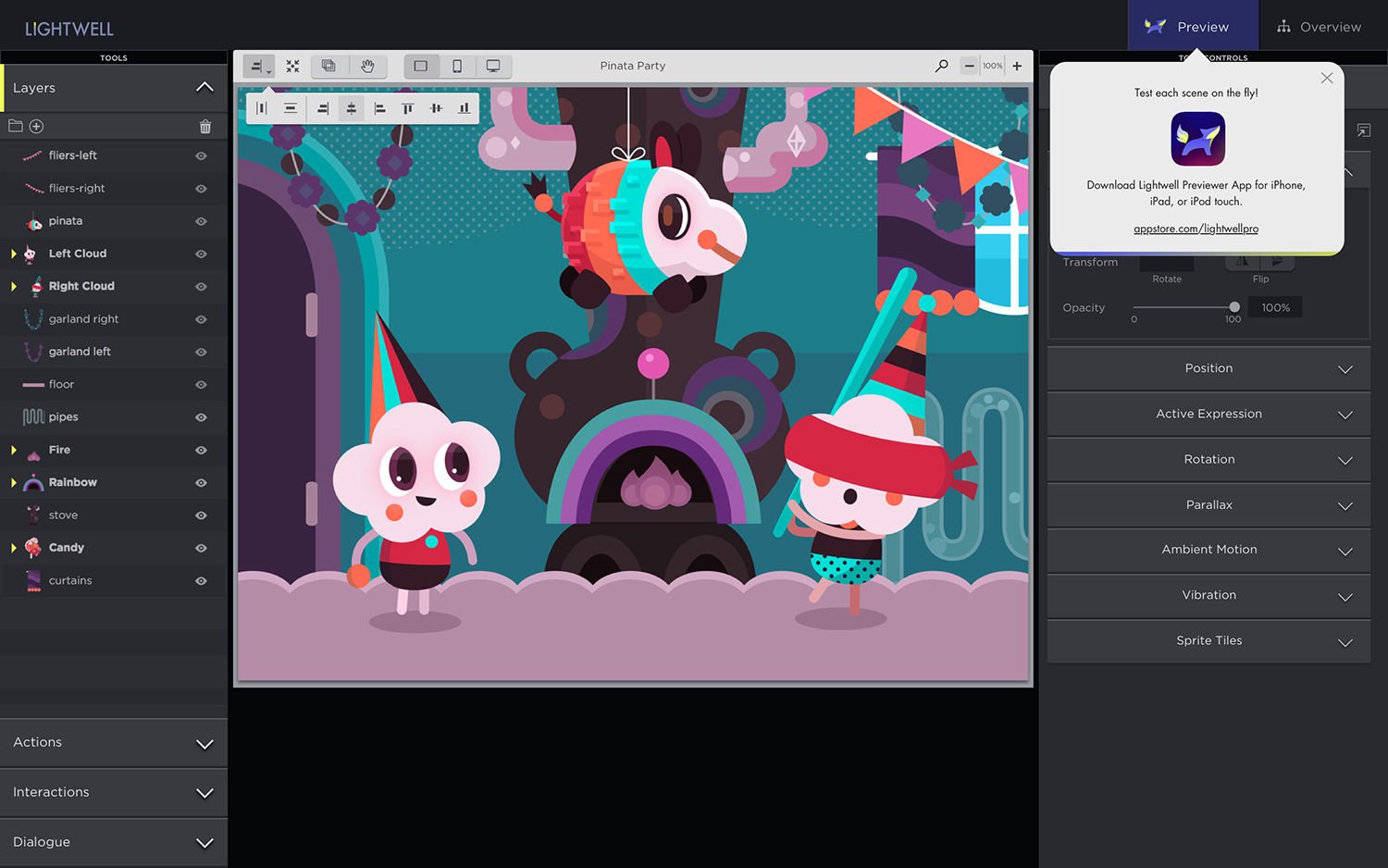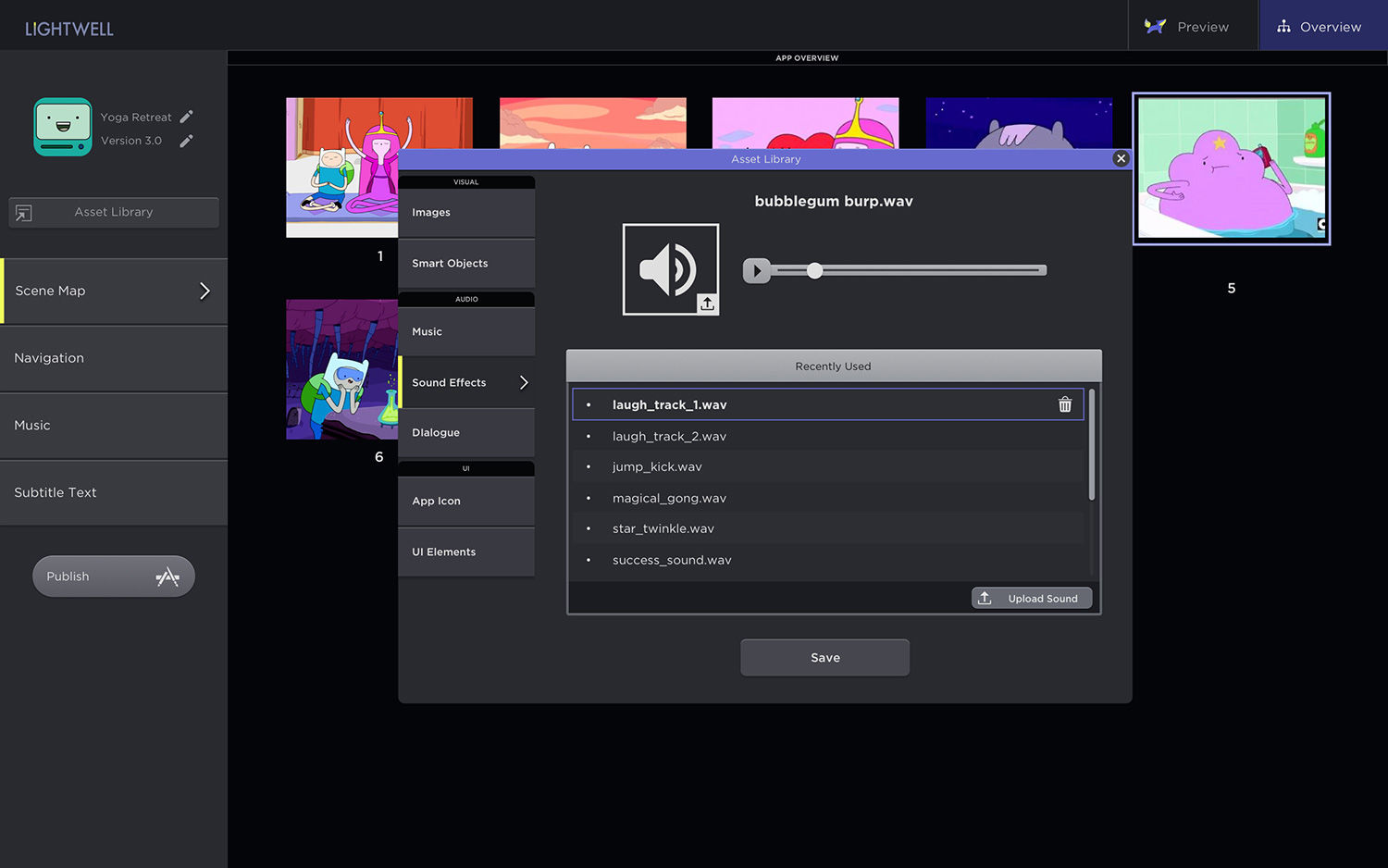 There will be two versions of Lightwell – a full commercial Enterprise version and an Indie Edition for students and independent developers. Lightwell also says it will offer a discounted price to qualified non-profit organisations and educational institutions. You can find out if you qualify for the discount here.
Hullabalu has yet to decide on pricing for the app – and you can download a free fully-working trial here (which never expires).
Hullabalu has developed other tools in house: Pegasus, an animation and story engine tool, and Artemis, its own art and design tool suite. Some of the features and technology within these are in Lightwell.