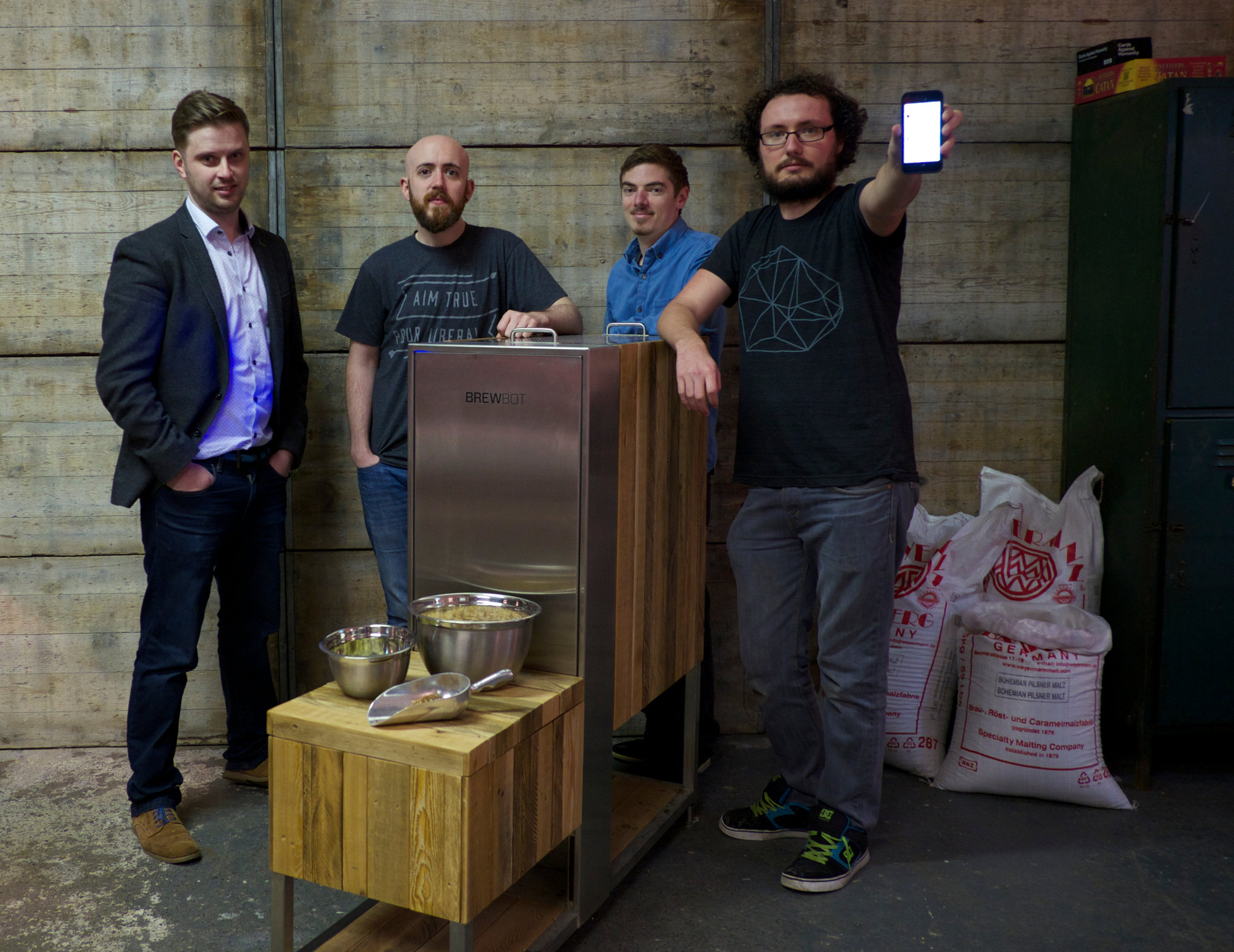 The creators of the Brewbot, a machine that makes small batches of craft beer. From left, Chris McClelland, Jonny Campbell, Ali Sisk and Kieran Graham.
Credit Paulo Nunes dos Santos for The New York Times
Two years ago, craft beers were scarce in the pubs of Northern Ireland. The taps were dominated instead by megabrands like Guinness, Harp and Heineken.
"Even basic I.P.A.s were very rare in the region," recalls Chris McClelland, who says the situation is slowly improving. "Sometimes you could get them, but you spent a lot of money. We were very constrained in what we drank."
Mr. McClelland was the founder of a Belfast-based product design company called Cargo. He and three of his colleagues were so frustrated by the dearth of craft beers in town that they began experimenting with making their own, and even toyed with the idea of starting a brewery. But instead, they invented a machine that makes it easier for home brewers, bars, restaurants and even commercial breweries to make small batches of craft beer using their own ingredients and recipes.
Last year, Mr. McClelland and the group decided to focus exclusively on beer and founded a company called Brewbot. Its main product is a stainless-steel-and-wood brewing machine that's 4 feet wide, 4 feet tall and 2 feet deep, and that produces five-gallon batches of beer. It can be stowed in a garage or even in a large kitchen.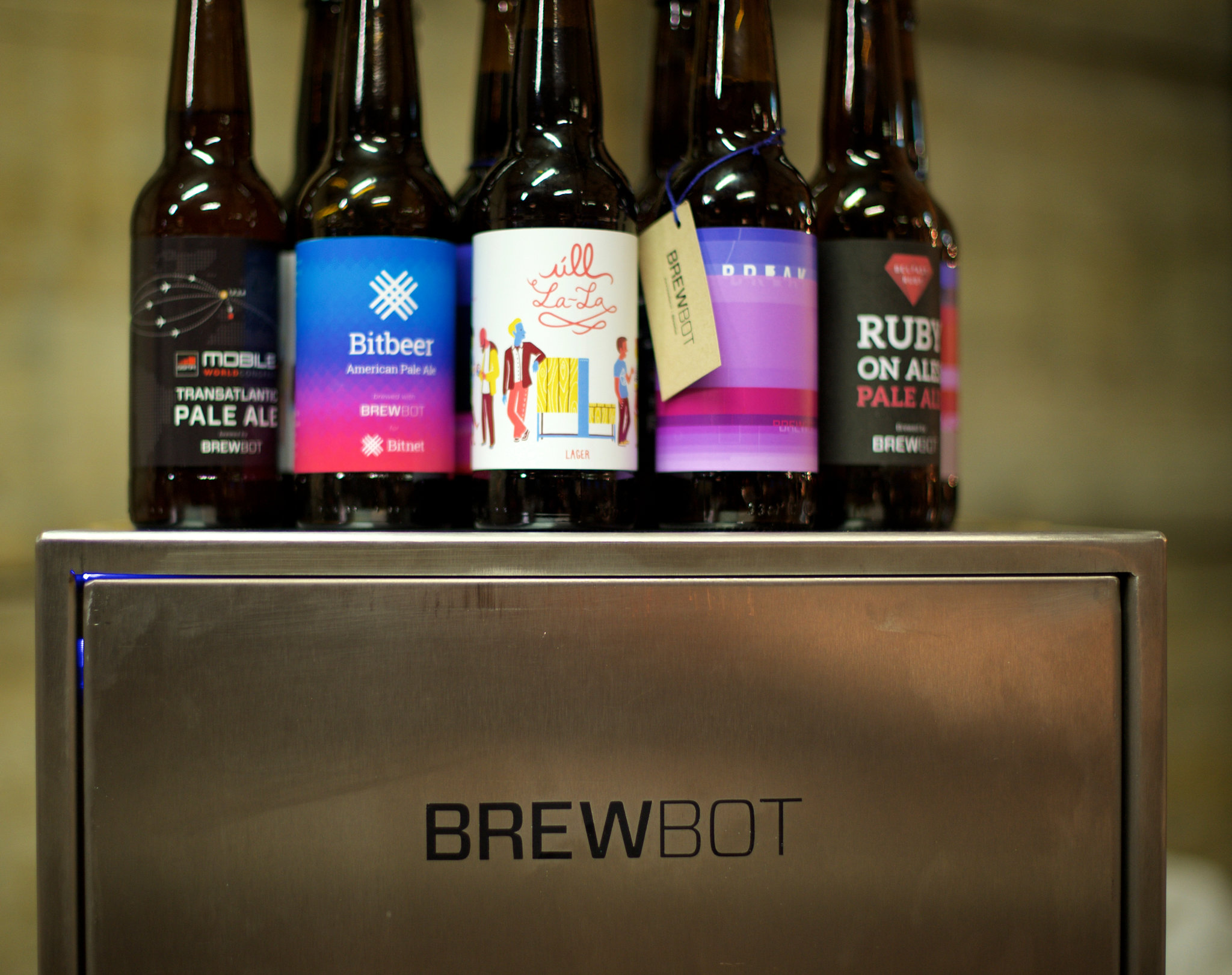 Beers brewed with a prototype unit.
Credit Paulo Nunes dos Santos for The New York Times
For individuals, it's a beer equivalent of a home-brewed coffee machine, yet it still encourages creativity and experimentation. For businesses, it's a way to try new beers without the expense of enormous production runs.
Customers can devise their own recipes, but also have access to recipes the company has created or collected from breweries around the world, including the Russian River Brewing Company in Santa Rosa, Calif., the Tiny Rebel Brewing Company in Wales and Galway Bay Brewery in Ireland.
The machines are manufactured in Northern Ireland and will be delivered to customers starting in early 2015. The company says it has received about 80 preorders at a price of $2,300 to $4,200; the eventual retail price has not yet been set.
Brewbot's story illustrates the challenges and benefits of being a newcomer in a well-established industry.
According to Joseph B. Lassiter, a professor at the Harvard Business School and faculty chairman of the Harvard Innovation Lab, it's never a good idea for an entrepreneur to enter an industry completely cold.
"You hear people make statements like 'Because I had absolutely no experience in the business, I could reinvent it,' " he says. "In general, that's a really stupid position." Rather, it's important "to have enough knowledge of the current system to know how to outcompete it."
In the case of Brewbot, the co-founders were experienced technologists. Mr. McClelland, the chief executive, had previously founded a smartphone app company. Reflecting that expertise, the machine has sensors that collect data, such as the temperature of the water in the vessel. It sends that information to a smartphone app that lets the brewer know when it's time for the next step — adding hops, for instance. The machine is also connected to the Internet, allowing it to communicate with other Brewbots, and letting brewers swap and collaborate on recipes via a smartphone app.
Continue reading the main storyContinue reading the main storyContinue reading the main story
A Seattle-based competitor, PicoBrew, which makes a countertop brewing machine called the PicoBrew Zymatic, similarly was founded by a group of home-brewing enthusiasts, two of whom had spent their careers in the tech industry. Their machine brews 2.5 gallons of beer per batch; the retail price is $1,699.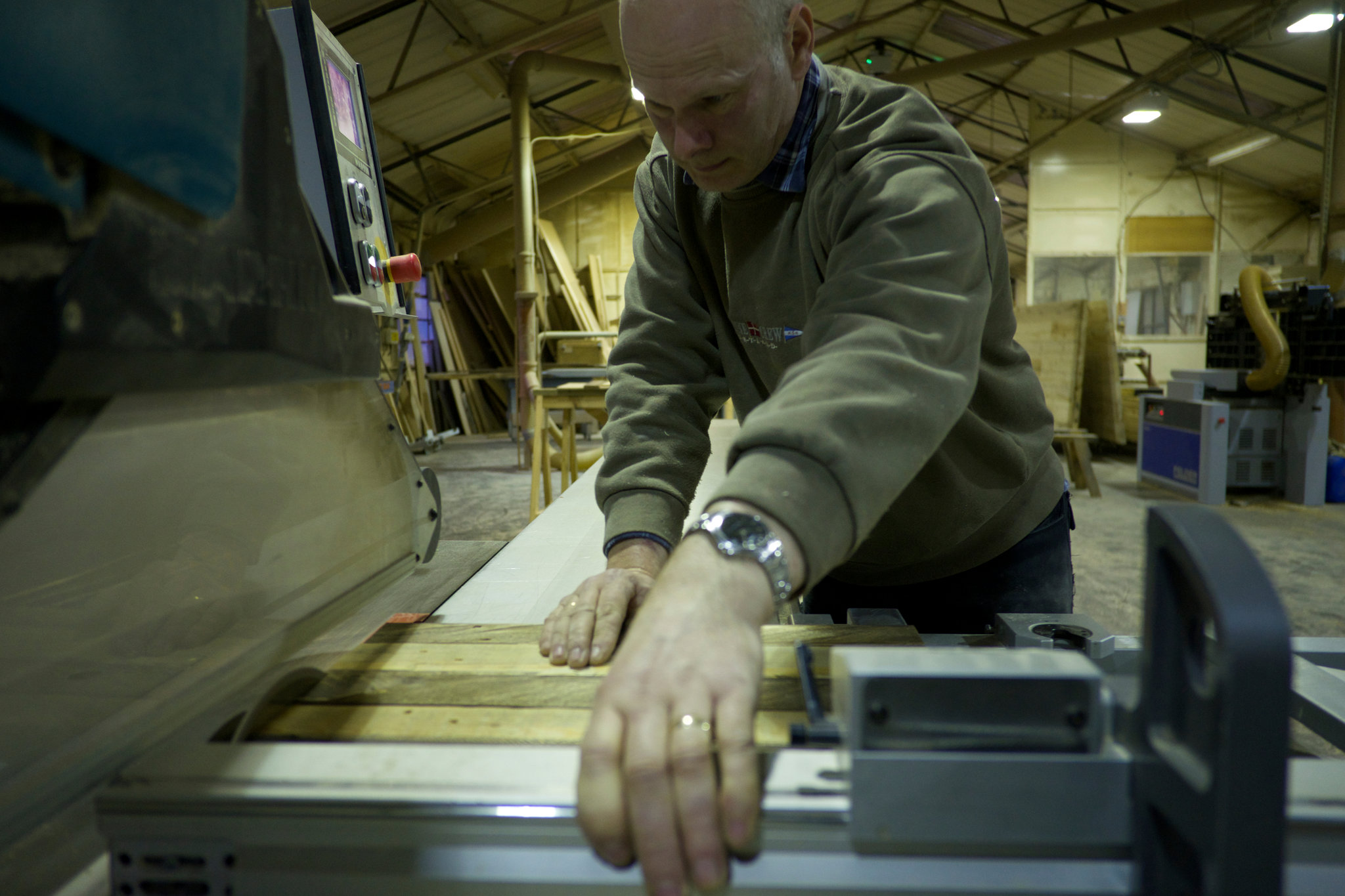 A craftsman in the Brewbot workshop in Northern Ireland.
Credit Paulo Nunes dos Santos for The New York Times
During their time experimenting with home brewing, Brewbot's founders learned a lot more about beer, including why people buy it, how they drink it and how it's made.
The Brewbot team members had cobbled together a production kit using plastic buckets and kettles, and, like many home brewers, fumbled their way through their first few batches, calling on friends for advice and obsessing over the temperature of the ingredients.
"It was a lot of monitoring and babysitting," Mr. McClelland says of the process. "We were setting aside five hours to brew a batch of beer, but it was taking nine hours. It was a lot of effort to achieve one batch of beer." And they had no idea how it would taste.
Luckily, they liked it. So did the friends and relatives they shared it with as they made more batches.
Craft brews are meant to be consumed soon after they're made. Shipping them long distances can compromise flavor and freshness, so many brewers don't do it. And when they do, heavy taxes on beer can make it expensive to buy.
But by deconstructing the brewing process and creating a network where brewers can share recipes, Brewbot is allowing individuals and breweries to make beers they may not be able to buy at home. (To increase their revenue stream beyond selling a single, relatively expensive device, Brewbot also sells the hops, barley and yeast that go into the beer.)
Brewbot's founders and investors see value in creating a community around small-batch brewing.
"You pull people into this ecosystem and hold onto them and engage them very deeply," says Jason Seats, a managing director of the start-up accelerator Techstars, which invested in Brewbot. "You kind of own that group's loyalty as long as you don't betray their trust," Mr. Seats says, adding that figuring out how to monetize the relationship isn't the priority.
Brewbot has raised $1.5 million in financing and plans to open a second office in the San Francisco Bay Area next year.
Mr. Seats and Mr. McClelland both say they see the business as having the potential to "democratize" brewing. Mr. Seats imagines "all these different millions of variations, people trying different things, innovating their own recipes and discovering really interesting recipes and then being able to immediately syndicate those to other corners of the world." He adds: "That's a really exciting concept. And that's what that makes us megabig in terms of potential."